Your First Step to Acquiring Your Very Own Auckland Apartment
Your First Step to Acquiring Your Very Own Auckland Apartment
As a first time buyer, what should be your first step in acquiring your own apartment?
It is wise to create a checklist with all your preferences. You also need to include your budget in the checklist, since you will base your expectations within the threshold of your finances. Let us just say that your expectations should be realistic according to what you can afford or what your investment plan requires.
Think about what is suitable for your lifestyle if you plan to make an apartment your home. Or if you plan to rent it out, will it suit your target market's lifestyle? Location and amenities are just as important as the apartment itself, such as:
Car park
Swimming pool
Convenience stores for your daily needs
Restaurants and bars
Transport hubs
Proximity to your workplace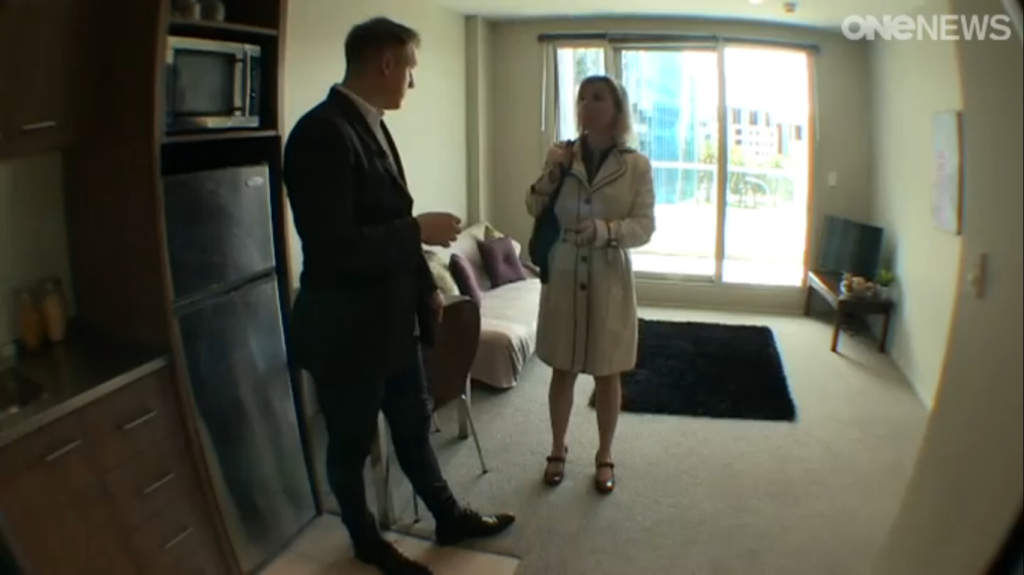 In October, I had the opportunity to be interviewed by Emma Keeling from Seven Sharp regarding apartment living. I showed her around an apartment in the heart of the city. This particular apartment has everything a young professional would need. However, there are certain facts that I reiterated in the interview that aspiring apartment owners should know about. So, before you search the various online listings, I strongly suggest that you consider these factors:
1. Bank Financing: Will my Loan get Approved?
Most apartment buyers use banks to finance their purchase. It is frustrating to find an ideal apartment, which has everything you ever wanted, but your bank will not approve your finance application. Why is this?
You need to understand that banks finance apartments differently from houses. They may base their guidelines on the size of the apartment, whether it's a leasehold apartment or part of a hotel lease and so much more. Not to mention that different banks follow different sets of rules when it comes to financing apartments.
2. How Important is it to consult a Top Notch Mortgage Broker?
Mortgage brokers are highly trained professionals in the finance industry. Most importantly, they have the right connections in the market like banks and lending institutions. Therefore, they can provide you with better deals. They also know the ever-changing bank criteria, which is invaluable in getting that mortgage approval.
3. I have an Expert on my side – Is that enough?
Even though you have a professional broker on your side, due diligence is still necessary. There are more than 1,000 apartments for sale in Auckland at one time. To find the good ones, you need to conduct thorough research using Trade Me or other reputable real estate websites.
Before doing so, it is wise to reflect on your checklist. Your checklist should include the desired size, status (freehold or leasehold), earthquake rating, and condition of the property and your budget. List all these preferences before searching for an ideal apartment on Trade Me. Once you find the best option that passes all your requirements, you can work with your broker to seal the deal.
3. Left in the Dark? Apartment Terminologies that you should know
Owning an apartment is just the tip of the iceberg; there are important terms that you need to know about.
To ensure that you are making the right decision, you must learn the terminologies often used by the industry. This will include terms like: body corporate, AGM, body corporate levy, owner's committee, EGM, long-term maintenance and special levy.
Becoming an apartment owner means you will be part of a body corporate. As a member of the body corporate, you have certain responsibilities that you need to fulfil. One of which is to attend the Annual General Meeting (AGM).
A short background on AGMs - it is a meeting for the owner's committee to discuss the over-all management of the apartment building. They also raise concerns and decide on issues. This involves the whole body corporate and the company managing certain obligations for the body corporate.
You will need to pay the annual levy, which is considered a yearly contribution to the body corporate. The money goes to the long-term maintenance of the apartment building. A special levy, on the other hand, is a levy above the regular yearly cost to cover an expense that was not part of the original budget.
There are also times when the owner's committee sets urgent meetings. These meetings are called Extraordinary General Meetings (EGMs), and they usually happen when there are urgent matters that need to be discussed.
Aside from these things, you must also know about pre-contract disclosure, earthquake or IEP ratings and unit entitlement.
A pre-contract disclosure is a legal document that is shown to apartment buyers before they sign a contract. Absence of this can be a ground for termination of contractual agreement i.e. if an apartment is leaky.
Earthquake or Initial Evaluation Procedure (IEP) rating is an evaluation to determine the strength of the building based on the new building standard.
Unit entitlement, on the other hand, determines how much body corporate levy an owner has to pay for.
If you want to know more about apartment buying and investing, check out our list of podcasts or visit our listings page. Or better yet, give me a call and I can walk you through the process.
Watch My Recent Interview with Seven Sharp