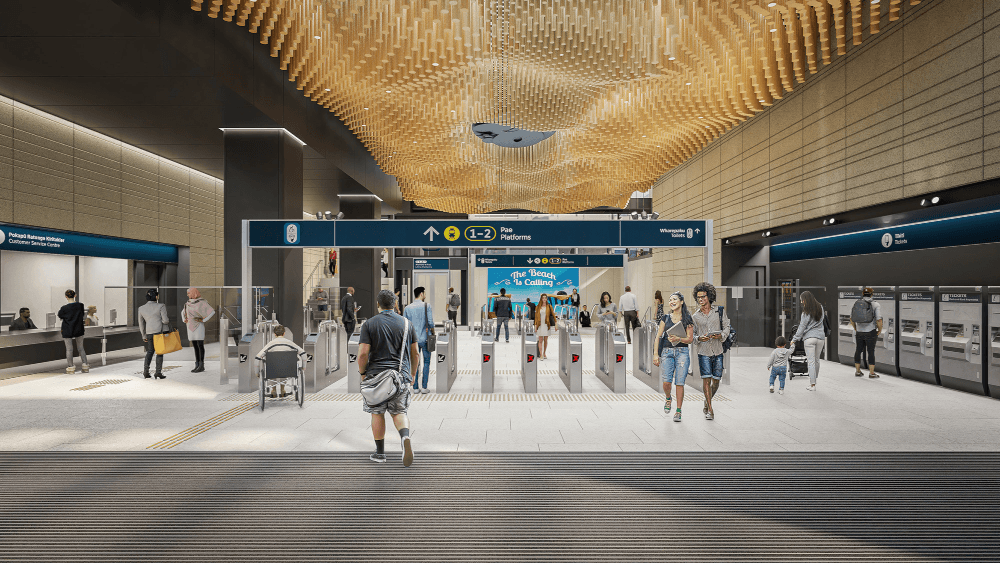 Apartments and Rail Stations... will values increase
Market Update
Apartments and Rail Stations... will values increase
Market Update - July 2022
July 2022
The 5-billion-dollar Rail Loop is just over 2 years away and the time to strategically acquire property is now!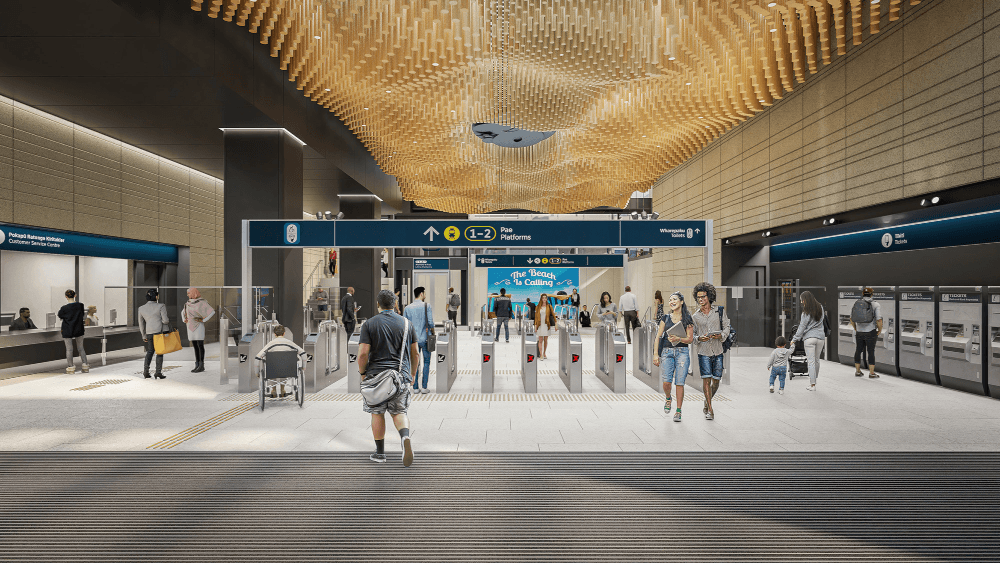 Why do I love rail stations? Because they always have apartments around them (You saw that coming ha-ha) and this leads to this month's report. Is buying a property close to a rail station more valuable and is the increase significant enough to warrant choosing one property over another?
The 5-billion-dollar Rail Loop is just over 2 years away and the time to strategically acquire property is now, as area access around 41 stations is about to be dramatically enhanced. So, what's going to happen? Will investing or holding in one of these areas be worth it?
Well, we are not the first city to get new rail, so looking to comparable cities that already have already rolled out new rail is where the answers will be. Harder than you think but that's what I did. Read on.
Australia.
I think you will all agree Australia is the most similar country to New Zealand and research done by the NSW Government shows there is a 4.5% premium for property within 400m of an already in-place rail station and a 1.3% premium for property 400m to 800m away. So, for a million-dollar apartment about $45k and $13k respectively. Not bad but still not my objective.
I want to know about new and enhanced rail stations and their value potential. I hunted everywhere, contacting numerous institutions looking for studies and all I found was one study done by the Real Estate Institute of Victoria. Still, one is better than none.
The study was done in Melbourne on the suburb of Mernda in the first year after the completion of a new rail station (2017) and the results were very encouraging. Conclusion: It found prices rose 24.9% with the rest of the market moving 1%. A 23.9% increase...huge! But one study on one station...not enough so on to another country.
England
England cities were my next go-to after Australia. We don't have the union jack on our flag for nothing. Yes, the English and New Zealanders are very different, but our cities have been influenced heavily by the English and much more so than cities in Asia or the Americas.
Nationwide research showed again that property demanded a premium around already built stations but interestingly their studies only saw value increases 500m from each station. Studies also differentiated between underground (Tube) and above-ground suburban stations which was great. Conclusion: Tube stations demanded a higher premium of 10.5% over suburban stations 4.8% and 6% city dependant.
The difference between the tube station and suburban stations was interesting as it was not what I expected. I initially thought it would be the opposite due to tube stations already being central. Great for property around Britomart and the new Aotea and K'rd stations around the corner.
Again though, what about new and improved stations? I looked further and found some great research.
In 2016, Transport for London commissioned research to look at whether major public transport investment projects had resulted in a significant uplift in surrounding land values. Perfect. The research looked at two new line extensions which I also saw as similar in effect to the Auckland new CRL. The conclusion: The research attributed an average uplift of residential values of more than 50 percent because of the Jubilee line extension (London Underground from Green Park to Stratford through south and east London) which was completed in 1999 and over 20% from the DLR extension to Woolwich (2.5km stretch under the River Thames to Woolwich Arsenal) which was completed in 2007.
50% and 20% is a big difference in value which made me look further into the data as well as the time difference after completion, 17 and 9 years.
My conclusion was yes, the values will increase but by how much is more about what is developed after the station than the actual station if that makes sense. New shops, restaurants, malls, and public facilities are what improve areas and so values. And these developments are only made possible because of the new station.
So, it's the development potential around each station that will really dictate future value growth and this potential differs from station to station.
Conclusion
100% buying into an area with a new or greatly enhanced rail station does lead to much larger property value growth than an area that doesn't. However, being close to the actual rail station isn't the most important factor (other than it being there). A new rail service brings more people into an area. This is more customers for new business. New business is more demand for commercial premises which is what drives new development - cafes, shops, restaurants, Malls, etc. This is where the largest gains come from.
So, the 500m distance or 800m depending on your research is important but not as important as the resulting future development potential of the area. A property 1000m from a station in an area that is being dramatically developed will go up in value much more than a property 300m away from a new station in an area that is going to stay much the same.
So, the key here is not to just look for an enhanced or new rail station. Look for the station with the most available land and/or plans for future improvement (plans) around it. Which is getting new shopping centres, offices, and restaurants built around it... That's the area you want to buy in before you start worrying about timing walking distances. (Sounds silly but I've done it). Achieve both though and you've hit the Jackpot.
Now if you're interested in my opinion of your apartment and the area it lies in just send me an email or give me a call as I love looking at potential value.
Next month…. I was working on which new Mayor was going to be the best for apartments however they are not all as forthcoming as I thought… so it might be another touch base with area values.
And as always...