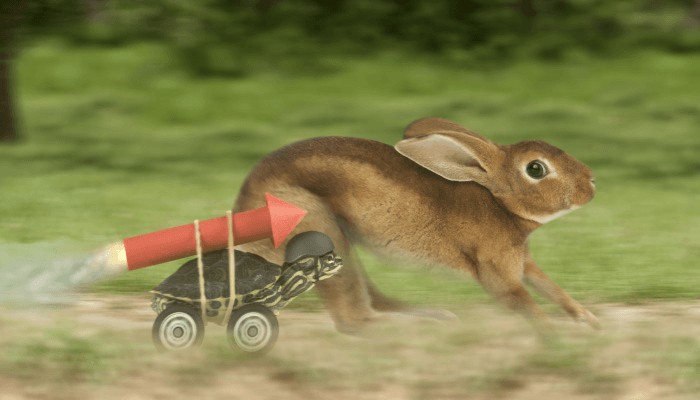 Apartment Market Values for 2022 - So many buildings under value.
Market Update
Apartment Market Values for 2022 - So many buildings under value.
Market Update - December 2021
December 2021
With the housing market soaring over the last year, the apartment market needs to catch up, and I've got a pretty apt analogy...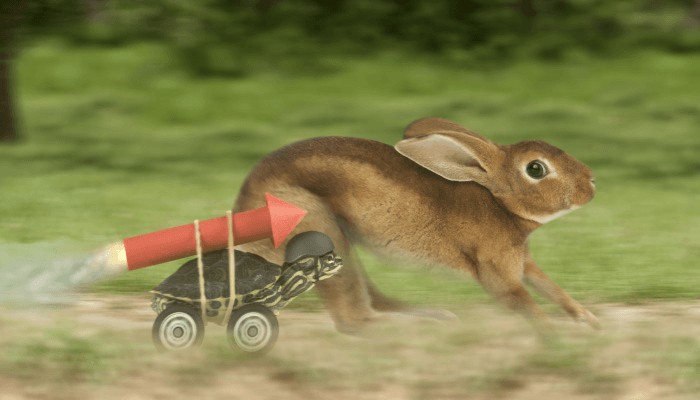 We've all heard of the famous fable of the race between the Tortoise and the Hare... The Hare takes off at a blistering but unsustainable pace only to be overtaken by the more constant, slower Tortoise. Slow and steady wins the race was the moral of the story.
So, what has that got to do with Apartments?... Yes, a bit random. Well, out of lockdown it was almost like a gun went off and the housing market took off, leaving apartment values behind. Months later, apartments in the suburbs started chase yet the housing market was still increasing its lead.
While I'm not saying the Apartment market is going to surpass the Housing market in percentage growth, I am saying the Housing market took off like a bat out of hell, which is now out of puff and the Apartment market will be in catchup mode in 2022.
Why? Relative value? If the average house in a suburb was $1,200,000 with buyers willing to pay $700,000 for an apartment before COVID, now that it is $1,600,000 what will they pay for an apartment now? $900,000 to a million maybe... we will have to wait and see. My point is that the value of an apartment is relative to the value of houses being sold in that same area and now, due to the biggest 18-month house price movement we have ever seen, a large number of Apartment complexes haven't caught up.
Why not all Apartment complexes?
Apartment values don't all go up at once like houses in a neighbourhood. Each building (body corporate) behaves more like a separate town or city within New Zealand. I.e., as of late it seems Wellington has gone up too much and appears overvalued while Christchurch hasn't moved enough. Due to this, it is quite normal to have an apartment building over a 6-month period increase in value by 10%, while a similar building just three streets over does not move at all. Eventually, all buildings of course do find their true value yet sometimes one can remain undervalued for years.
Why does this happen?
In my opinion, real estate agents, owners, and even some valuers base too much importance on sales that have occurred in that complex. I.e., Apartment ABC and ABB in my building are the same size, bedrooms and bathrooms as mine and sold for x and y. That must be where the value of my apartment sits. Now sales stats in a building are very important but it's simply too small a market to draw a full conclusion from. The whole market needs to be looked at and that means being aware of sales in other comparable complexes and not just in the same area but also other similar suburbs in the whole of Auckland.
Because of this, apartment buildings being undervalued is common which is why right now there are apartment buildings with sales statistics up to 25% lower than where their relative value is.
It is pretty obvious the whole property market is slowing. Next year will some Apartments not find their value?
All complexes can be undervalued in any market due to the common narrow focus on building sales. Why? Because there are few and a price does not tell the whole picture.
How was the unit sold? Was it a good or bad sale?

Did the unit need money spent on it? What was the condition?

Were there body corporate fees owing?

Was it an urgent sale? Did one sell at that value just because the other did?

What did the owner think it was worth? What were they advised it was worth?
So, relying on just the sales statistics in a building always carries risk. Right now however there is more risk than normal due to the share movement the residential property market has had in such a short space of time.
How can it be avoided?
The key is being thorough when understanding the value of your apartment. Get more than one appraisal. Talk to the agents who appraise your apartment and ask them which other buildings they look at for value.
If they mention other building sales on top of your complex, you know they are looking further than just your complex. This should put you on the right track (obviously, it's what I do, however I believe in always seeking more than one opinion).
2022 Apartment value predictions. Next month I will go into each area/suburb
I've put it back 30 days from the usual date (now) because of the effect Omicron will or won't have on Auckland Business sentiment. Further expected lockdowns could completely change where I see our market in 2022 due to office workers continuing to avoid our CBD. Fingers crossed that the majority of our central businesses are still planning a full return.
We will find out in early February and therefore when my market prediction is now due (fingers crossed).